The seneoPro® texturizers are part of the smoothfood concept, which was designed by famous chefs Markus Biedermann and Herbert Thill
They allow a new form of nutrition for people with chewing and swallowing difficulties who are unable to eat normal food. The four different texturizers make it possible to create different forms of nutrition which encompass airy or stable foams, gels and thickened liquids. The person affected can be provided with a balanced diet adapted to his or her needs. The concept focuses on increasing quality of life.
The powder mixes in the seneoPro® range are suitable for universal use so that both family carers as well as professional chefs and nursing staff can easily prepare these new forms of nutrition. Starters, main courses, desserts and snacks can be made which meet individual requirements, are balanced and above all optically appealing. Eating with enjoyment, pleasure and all the senses becomes possible again and structure is brought back into everyday life.
Find our pdf here IDDSI framework with creative commons Mar2019
You are welcome to learn about these new forms of nutrition in our smoothfood seminars. We are happy to help you at anytime to introduce the full concept onto the ward or into the nursing home.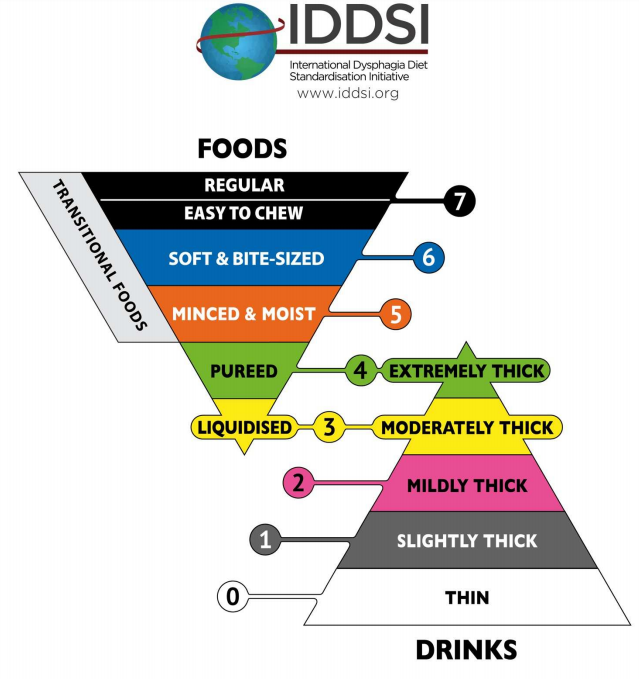 Copyright: The International Dysphagia Diet Standardisation Initiative 2016
@ https://iddsi.org/framework/
Further information can be found here or contact us directly.